BOTOX INJECTIONS IN NYC MIDTOWN AT 57TH ST NEAR 5TH AVE. WE SPECIALIZE IN THE BEST BOTOX RESULTS THAT LASTS 3-5 MONTHS AT AN AFFORDABLE PRICE.
CONTACT US ONLINE OR CALL (212) 901-0656 FOR A FREE CONSULTATION.
The nearest Botox treatment in New York, NY is on the border of dynamic Midtown and luxurious Upper East Side of Manhattan near The Plaza Hotel. Look younger. Smooth forehead wrinkles, frown lines and crow's feet at Perfect57 MedSpa conveniently located at 109 E 36th St, New York, NY 10016. 
HOW LONG DO THE EFFECTS OF BOTOX LAST?
Botox effects typically last three to six months. To experience the best Botox results, our professional injector will determine the optimal dosage for your desired treatment area. After your treatment, you will notice an improvement in facial lines that can last up to 5 months. Even though results are usually seen in 3-5 days, final results will appear 7-10 days after your Botox injection. Also, it is recommended that you refrain from any lifting or exercising for 24 hours after your Botox treatment so that it doesn't migrate under your skin.
HOW MUCH IS BOTOX IN NYC?
The average cost of Botox in NYC ranges between $10 and $20 a unit. Typically, the price of a Botox injection depends on the amount of units needed to treat the desired area. At Perfect57 MedSpa, our experienced Botox injector will determine the optimal dosage for you to experience the best Botox results. Send us a text, an email or message through Facebook/Instagram with a short description of your Botox injection needs and our manager will send you our Botox pricing and details.
Botox injections are the most popular cosmetic treatment designed to help you look younger. The treatment is safe and FDA approved to temporarily smooth moderate to severe forehead wrinkles, crow's feet lines near the eyes, and frown lines between the eyebrows. After a Botox injection, the botox solution will start to reduce the muscle activity that causes facial lines and wrinkles. Next, you will notice the gradual softening of lines and your skin will become smoother with a more refreshed appearance. Of course, every patient is unique but most people start to notice the effects of Botox within 1-10 days. Usually, results last 3-5 months and you can repeat your treatment to maintain them.
Sign up for a free consultation to determine a proper treatment plan and discuss your Botox treatment with our clinician
Botox injection usually takes around 15 minutes and there can be little to no recovery time
Our clinician will review post-treatment care with you
Botox can last up to 5 months, therefore, for best results patients will repeat their treatment.
LITTLE TO NO DOWNTIME
You can continue your daily activities after the injection.
NO ANESTHESIA IS NECESSARY
Forget about anesthesia and other surgery related concerns.
BOTOX IS QUICK AND CONVENIENT
Injections usually take around 15 minutes.
FROWN LINES
WRINKLES
CROWS FEET
GLABELLA
ATTENTION TO DETAILS
We understand that every client is different therefore provide everyone with an individual assessment plan to choose a treatment that will work for you.
RELAXING ATMOSPHERE
You can relax at Perfect57 Medspa. Spacious rooms, gorgeous NYC views and courteous staff are always at your convenience and will assist at your first request.
AFTERCARE SUPERVISION
Our manager will follow-up in a few days to make sure that you are satisfied with the results.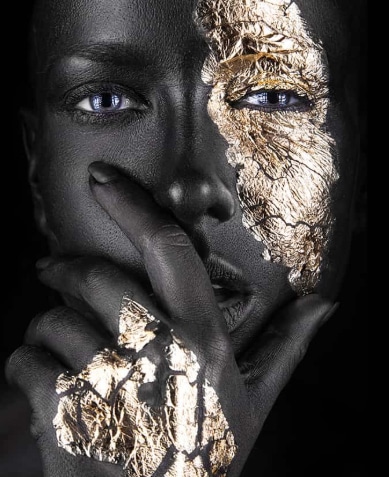 Do not use Botox without an evaluation from your Botox physician. Look for a Botox alternative if you are allergic to Botox ingredients. Before determining your treatment plan, an evaluation is necessary at Perfect57 MedSpa.
IS BOTOX INJECTION PAINFUL?
Botox doesn't require administration of anesthesia but we offer our patients to ice the treatment area before the injection to ensure that the treatment is pain-free and comfortable. There is usually little to no discomfort after the injection and patients can return to their normal activities right away. Patients who take Aspirin, Vitamin E or Fish Oil on a regular basis may experience mild bruising which can be easily and quickly resolved by applying Auriderm cream to the area of treatment.