COOLSCULPTING IN NYC
PERFECT MEDICAL SPA SPECIALIZES IN COOLSCULPTING IN NEW YORK CITY AND BEST RESULTS ARE OUR TOP PRIORITY. FREEZE YOUR FAT AWAY WITH AN FDA-CLEARED NON-SURGICAL FAT REDUCTION TREATMENT WITH LITTLE TO NO DISCOMFORT OR DOWNTIME.
CONTACT US ONLINE OR CALL (212) 901-0656. ASK US ABOUT OUR COOLSCULPTING NYC COST.
WE ARE LOCATED NEAR GRAND CENTRAL BETWEEN PARK AVE & LEXINGTON AVE. 
FREEZE YOUR FAT AWAY IN 35 MINUTES WITH NYC COOLSCULPTING
WORLD'S #1 NON-INVASIVE FAT FREEZING TREATMENT

Coolsculpting is considered to be the most effective non-invasive fat freezing treatment existing on the market. Coolsculpting is an FDA-cleared non-surgical procedure developed to crystallize and freeze fat cells to ultimately destroy them. The purpose of CoolSculpting is to initiate a natural process in our bodies that expels dead fat cells. After the treatment, frozen fat cells are absorbed by your body, naturally processed and eventually expelled, leaving you with a more smooth, and sculpted body contour.
WHY DO WE LOVE COOLSCULPTING?
IT IS A NON-INVASIVE PROCEDURE
CoolSculpting is not surgery and doesn't require anesthesia, surgeons or any recovery time.
FDA CLEARED TREATMENT
CoolSculpting is a safe treatment and has been performed thousands of times.
WORKS ON DIET RESISTANT AREAS
Fat freezing reaches beyond diet & exercise allowing clients to loose fat from problematic areas.
LITTLE OR NO DISCOMFORT
CoolSculpting is virtually a painless treatment.
OUR COOLSCULPTING CLINICIAN WILL WORK WITH YOU TO DEVELOP THE BEST COOLSCULPTING NYC PRICE TAILORED TO MEET YOUR NEEDS
Scientific studies have demonstrated that fat cells are more vulnerable to cold than other cells in human body. The goal of CoolSculpting is Cryolipolysis or destruction of fat cells with substantial amounts of cold. At Perfect57 MedSpa in NYC you'll meet with our top technicians during a one-on-one consultation during which they will work with you to develop the best CoolSculpting plan tailored to meet your needs and expectations. Our plan will include our coolsculpting nyc deals to help with the cost. It may take as little as one visit to achieve your body sculpting goals. The pinnacle of a CoolSculpting procedure is a non-invasive technology that can deliver substantial amounts of cold in order to freeze fat cells underneath your skin. Perfect57 MedSpa uses the most advanced CoolSculpting applicators so each treatment will last only 30 to 60 minutes depending on the treated area and appropriate applicator.
COOLSCUPLTING MAY BE A PERFECT SOLUTION FOR YOU!
CoolSculpting may not be the best option for everyone but due to the nature of the treatment, 96% of selected patients with pinchable fat, benefit from CoolSculpting. The treatment is a PERFECT solution for those clients who have stubborn fat bulges that previously resisted diet and exercise. Whether you would like Coolsculpting arms NYC or other areas like love handles, saddlebags, inner thighs, abdomen, male breasts, back fat, fat under the chin and even backs of the arms are considered to be PERFECT for the treatment. Although an initial consultation with our experts is necessary, CoolSculpting may be a great solution for you! Explore our Coolsculpting NYC before and after pictures and see our results.
COOLSCULPTING IS RECOMMENDED TO TREAT
ARMS
ABDOMEN
DOUBLE CHIN
UPPER & LOWER BACK
FLANKS/LOVE HANDLES
INNER THIGHTS
OUTTER THIGHTS
BRA FAT
Perfect57 MedSpa is a NYC "CoolSculpting Certified Practice". Zeltiq®, a CoolSculpting manufacturer, provides a certification program to the most successful medical clinics. In order to obtain this certification, a medical spa has to follow thorough fat freezing requirements and safety regulations. Our medical team was trained and tested by Zeltiq® experts so we understand how the CoolSculpting equipment works and how to achieve the best Cryolipolysis results. We earned this reward for you, to make sure that you know that you are being treated by the best CoolSculpting experts in NYC. Learn more about our client experience and read our Coolsculpting NYC reviews. We provide Coolsculpting NYC best doctors who are experienced and here to answer your questions.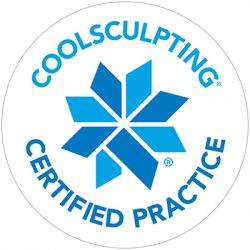 ONLY CERTIFIED AND EXPERIENCED COOLSCULPTING TECHNICIANS WILL WORK WITH YOU TO DEVELOP THE BEST COOLSCULPTING PLAN TAILORED TO MEET YOUR NEEDS
ATTENTION TO DETAILS
We understand that every client is different therefore we provide everyone with an individual assessment plan to choose a treatment that will work for you.
RELAXING ATMOSPHERE
You can relax at Perfect57 MedSpa. Spacious rooms, gorgeous NYC views and courteous staff are always at your convenience and will assist you at your first request.
AFTERCARE SUPERVISION
Our manager will follow-up in a few days to make sure that you are satisfied with the results.
WHAT IS THE RECOVERY TIME?
This is one of the best things about CoolSculpting: the procedure is non-invasive and there can be little to no downtime as fat freezing is virtually a painless procedure. After a brief massage of the treated area, clients will be able to continue with their normal activities. Some side effects such as numbness and tingling are possible but usually don't last longer than a few weeks.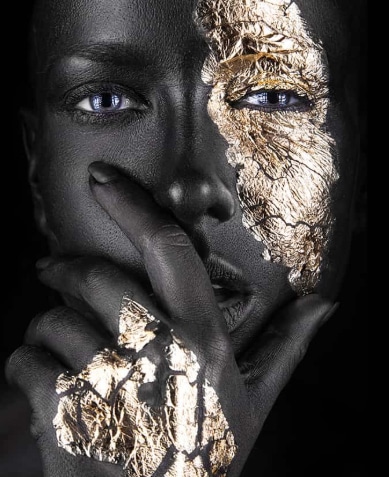 WHEN SHOULD I EXPECT FIRST RESULTS?
Even though results are induced with technology, CoolSculpting makes use of the body's natural process of discarding dead cells over time. Results may vary. Although most results are seen within 3 months of your treatment, some patients may see results as early as a few weeks after a CoolSculpting treatment. You can schedule a free consultation at Perfect57 MedSpa to set up a personalized fat freezing treatment plan.
CoolSculpting was cleared by the
FDA
in 2008 and considered to be one of the safest procedures in the industry. Although CoolSculpting is a secure and comfortable procedure, minor side effects such as swelling, numbness, tingling, redness and an achy feeling in the treatment area can be present in some cases.
Additional Services You May Like