PERFECT57 MEDICAL SPA IS A LEADING NYC BASED ULTHERAPY PROVIDER. VISIT US TO LIFT AND TIGHTEN DROOPING SKIN ON YOUR EYE BROWS, FACE AND IMPROVE NECK WRINKLES AND LINES.
CONTACT US ONLINE

OR DIAL (212) 901-0656 TO LEARN MORE ABOUT OUR AFFORDABLE ULTHERAPY COST.
WE ARE CONVENIENTLY LOCATED AT 109 E 36th Street, NEW YORK, NY 10016 NEAR GRAND CENTRAL.

NON-SURGICAL FACELIFT THAT MAKES YOU LOOK YOUNGER IN 60 MINUTES
Visit Perfect57 Medical Spa for the best Ultherapy NYC based treatment at an affordable price.
Throughout the course of life our bodies produce less collagen and over time we start to notice a collapse of the skin support system. Especially on our face and neck, we notice drooping skin hence Ultherapy skin tightening becomes relevant for many of us in New York City. The purpose of Ultherapy is to strengthen our skin and build collagen that is crucial for our skin support system. Ultherapy is the only non-surgical procedure that uses ultrasound technology to promote natural skin tightening processes within the human body. In fact, the treatment is FDA-cleared to lift the skin on the face, neck, and chest. Additionally, Ultherapy has been FDA-cleared to improve the appearance of wrinkles and fine lines on the décolletage.
ULTHERAPY NYC IS FAST & CONVENIENT
Ultherapy is a relatively quick treatment and there is little downtime.
WHY DO WE LOVE ULTHERAPY?
IT IS A NON-INVASIVE PROCEDURE
Ultherapy is not surgery and therefore doesn't require anesthesia, knives or extensive recovery time.
EMPLOYS ULTRASOUND
Ultherapy works through time-proven Ultrasound technology.
ULTHERAPY BUILDS NEW COLLAGEN
New collagen means new skin that is more healthy, stronger and radiant than ever before!
FAST & CONVENIENT
Ultherapy takes less than 60 minutes and there is little downtime.
WHAT IS ULTHERAPY? HOW DOES IT WORK?
Ultherapy uses ultrasound to target cells under your skin, ultimately tightening skin from the inside out therefore diminishing heavy wrinkles and droopy skin. Just as our homes require care and support to maintain its stability, so does collagen in our skin. By delivering the treatment through ultrasound imaging, our technicians are able to see layers of skin they are treating, eliminating the guesswork and ensuring patient comfort. The power of Ultherapy lies behind the rigorous personalization of the treatment. During the procedure, precise amounts of ultrasound energy are delivered to a required depth and at the required temperature. This energy triggers the body's natural skin tightening response and jump starts collagen regeneration. Since Ultherapy is a non-invasive procedure, our clients can resume their daily activities right after the treatment.
IS ULTHERAPY RIGHT FOR ME?
FDA-cleared Ultherapy is a safe and effective treatment that has been tested in clinical studies and performed over 100,000 patient treatments worldwide. Although individual results may vary, most improvements are gradual as your body begins to build new collagen. Improvement continues to develop over the course of 2-3 months yielding a more refreshed, more lifted, more PERFECT you.
WHAT AREAS CAN BE TREATED WITH ULTHERAPY
ATTENTION TO DETAILS
We understand that every client is different therefore we provide everyone with an individual assessment plan to choose a treatment that will work for you.
RELAXING ATMOSPHERE
You can relax at Perfect57 Medspa. Spacious rooms, gorgeous NYC views and courteous staff are always at your convenience and will assist at your first request.
AFTERCARE SUPERVISION
Our manager will follow-up in a few days to make sure that you are satisfied with the results.
HOW CAN I ACHIEVE BEST RESULTS?
Even though one treatment every few years is considered to be a standard in the Ultherapy NYC industry, we recommend our mature clients do touch-up treatments to allow a longer-lasting skin-tightening effect. For younger clients who have not yet seen drastic changes in their appearance, Ultherapy is a PERFECT choice to stay ahead of the aging process, initiating skin tightening and promoting collagen production.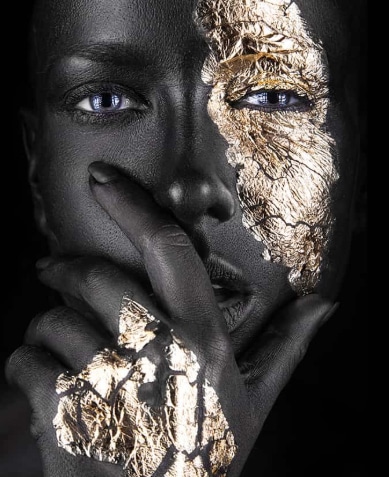 WHEN CAN I EXPECT TO SEE FIRST RESULTS?
Everyone is special, therefore individual results may vary. Ultherapy catalyzes the skin lifting process right after the procedure and while some people might see results shortly after their Ultherapy NYC treatment, most results appear over three to six months as the collagen gradually improves tone and elasticity of the treated skin.