PERFECTMEDSPA LOCATED AT

109 E 36th Street, NEW YORK, NY 10016

PROVIDES GENTLE SKIN REJUVENATION WITH SILKPEEL DERMAL INFUSION.
WE ARE PERFECTLY LOCATED IN NYC ON THE BORDER OF DYNAMIC MIDTOWN UPPER EAST SIDE OF MANHATTAN NEAR GRAND CENTRAL.
NON-INVASIVE SKIN CLEANSING WITHOUT SIDE EFFECTS
Most of us have heard about Dermalinfusion and Hydrafacials. At Perfect57, we decided to combine and enhance these procedures and are proud to offer our clients Silkpeel Dermal Infusion. Silk Peel Dermal Infusion is an advanced skin treatment that exfoliates your epidermis and extracts bacteria from pores.
Silkpeel Dermalinfusion is a uniquely advanced skin treatment. It is a non-invasive procedure that exfoliates and infuses skin-specific vitamins, leaving you with fresher feeling and better-looking skin.
Silkpeel Dermal Infusion is a perfect solution who is looking for impressive results but are not ready to bear the side effects of stronger treatments such as IPL Photofacial and CO2 Laser.
SILKPEEL DERMALINSUSION RESULTS AND BENEFITS
GET RID OF BACTERIA
Dermal Infusion extract toxins and unwanted debris from the skin
GENTLE TREATMENT
There is no recovery and downtime with dermal infusion, thus results are visible immediately after the treatment
HEALTHY LOOKING SKIN
It reduces enlarged blood vessels & restores moisture & balances skin's oils
A VARIETY OF BENEFITS
Simultaneously silkpeel facial exfoliates, hydrates, cleanses and infuses your skin with serum and nutrients
DETAILED SILKPEEL DERMAL INFUSION REVIEW
Dermal infusion by Silkpeel is an advanced peel, that can reach impressive peeling results through advanced skin-resurfacing techniques that combine dermal exfoliation, bacteria extraction, and skin infusion with elements that will make your skin look clean and radiant-serums and vitamins.
Here is the best part of the treatment: there are no adverse chemicals involved therefore side-effects are minimal and your skin will not feel burned or become red.
Just Like Hydrafacial It is a non-invasive treatment that can be customized specifically to your skin, thus providing perfect, custom solution for people with rare skin concerns and can be utilized to clean skin problems from your head to toe.This treatment is safe to perform during any age and can be customized with any skin type.
Unlike hydrafacials, microdermabrasion and chemical peels, SilkPeel Dermalinfusion exfoliates your skin without removing your outermost skin layer but degrades dead cells that are scattered on top of your skin. It has been known to show immediate results and noticeable improvement in volume, hydration, tone and texture.
WHAT AREAS ARE TREATED WITH SILKPEEL DERMAL INFUSION?
Silkpeel treatment can be used on your face, neck, decolletage, hands and feet. Pretty much any part of the body can benefit from dermalinfusion
WHAT DOES SILKPEEL DERMAL INFUSION TREAT?
The goal of this treatment is a hydrated, smooth and volumize skin. Results are visible after the first treatment. Specifically, dermal infusion was designed to treat
ANTI-AGING: FINE LINE & WRINKLES
DRY & DEHYDRATED SKIN
DARK SPOTS & SUN DAMAGE
SKIN BLEMISHES & ROUGH TEXTURE
SILKPEEL DERMAL INFUSION COST
Exfoliate, extract and infuse your skin in one simple treatment. Silkpeel Dermal Infusion for $199.99. Offer is available until November 29th, 2017.
SILKPEEL DERMAL INFUSION AT PERFECTMEDSPA
Prior to the treatment a consultation is required with one of our medical professionals in order to evaluate your skin and create a personalized treatment plan. Afterwards, you can have your treatment the same day or any other time that fits your schedule. We work Monday to Friday 10am-7pm and also offer personal weekend hours.
The entire silkpeel facial consists of 3 steps.
Skin Cleansing and Exfoliation- your skin will be cleansed from dead cells and your epidermis will be exfoliated to allow better penetration.
Extraction- Diamond Treatment Head will clean clogged pores and extract and extract any germs and bacteria
Infusion- Finally your skin will be infused with serum and nutrients depending on your treatment plan to hydrate, protect and plump your skin.
ATTENTION TO DETAILS
We understand that every client is different therefore provide everyone with an individual assessment plan to choose a treatment that will work for you.
RELAXING ATMOSPHERE
You can relax at Perfect57 Medspa. Spacious rooms, gorgeous NYC views and courteous staff are always at your convenience and will assist at your first request.
AFTERCARE
Our manager will follow-up in a few days to make sure that you are satisfied with the results. If there is something wrong, let her know and we will try to accommodate your request
AM I A GOOD CANDIDATE FOR SILKPEEL?
Individuals who are looking to treat oily and acne prone skin, hydrate dry skin, minimize appearance of wrinkles and rejuvenate skin before special events are considered to be perfect candidates for silk peel facial.
Most skin types and tones will benefit from silkpeel dermal infusion however, we always provide a skin evaluation prior the treatment. This service is free of charge at Perfec57 MedSpa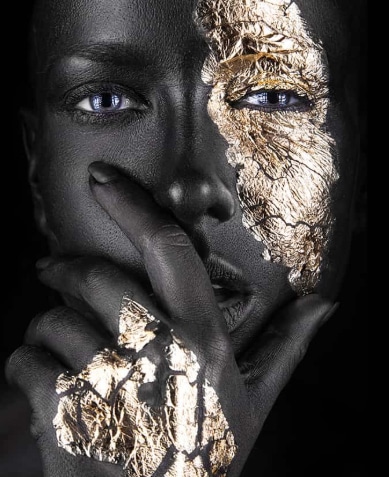 DOES DERMAL INFUSION HURT?
Every person is different, however, dermal infusion considered to be a painless procedure. The device is gentle with your skin and we always use topical creams for better moisturizing effects. After the treatment, your skin will feel healthy and radiant.
Your physician or aesthetician will customize a post-care regimen, which may include moisturizers, cleansers, serums and sunscreen to enhance and maintain results.
There is little to no downtime or recovery associated with SilkPeel Dermalinfusion. Patients return to regular activity the same day after treatment and can wear make-up within 24 hours.
SILK PEEL VS. CHEMICAL PEEL
There is a variety of chemical peels available on the market and they are often compared to silkpeel facial. However, both of the treatments are unique and don't have a lot in common. An advantage of Silkpeel Dermalinfusion treatment is that there are no chemicals involved in the process thus, it is a more safe and gentle facial.
SILK PEEL FACIAL ALTERNATIVES
If you are looking for a stronger effect make sure to read more about CO2 Laser Resurfacing and IPL Photofacials. Both are non-invasive lasers that provide impressive skin resurfacing and improve collagen production that lifts and rejuvenates your skin.