PERFECTMEDSPA PROVIDES IPL FRAXEL LASER PHOTOFACIAL TREATMENTS TO IMPROVE SKIN SPOTS, DOTS AND WRINKLES.
WE ARE PERFECTLY LOCATED AT 109 E 36th ST, NY 10016 ON THE BORDER OF DYNAMIC MIDTOWN AND EAST SIDE OF MANHATTAN NEAR GRAND CENTRAL.

The reason why we brought a Fraxel IPL laser to our NYC Manhattan clients is that it is the best photorejuvenation treatment for skin pigmentation and sun damage. At Perfect57 Med Spa, we use a Fraxel IPL laser that is used to penetrate through the surface of your skin delivering substantial amounts of heat resulting in facial rejuvenation, improving skin laxity and collagen production. At the same time, the depth control enables our laser to treat both superficial and epidermal pigmentation providing a perfect clearance from skin pigmentation. Unlike ablative lasers, our Fraxel IPL treatment selectively targets skin pigmentation without damaging surrounding tissues. This means a safer, less invasive photo-facial and shorter downtime after your IPL treatment.
WHY DO WE LOVE IPL PHOTOFACIAL?
SHORT DOWNTIME AND MILD RECOVERY
After a treatment you will only need 60 minutes in our recovery room.
GENTLE WITH YOUR SKIN
Blister and burns have nothing in common with our IPL laser.
QUICK AND CONVENIENT
Photofacial treatment lasts around 30-90 minutes.
At Perfect57 MedSpa you will meet with an IPL clinician who will design a photofacial treatment tailored to your needs.  An eye mask will be provided and is required to protect your eyes from the IPL laser. Our Photofacial targets the collagen layer behind the problematic skin areas initiating new collagen production in order to fill wrinkles and pores. After the photofacial, you will be taken to a recovery room for a short recovery period. Most of the side effects will subside throughout the next 3-5 days after the IPL treatment and you can continue with your NYC Manhattan routine. The IPL laser was designed to target problematic cells only, therefore, areas around them are secure and will not experience any side effects.
During the consultation, our experts will create a personalized treatment plan just for you
Our clinician may use a gel to cool down your skin temperature
After a photo-facial, you will be taken to a recovery area
After a short recovery, you can resume your daily activities
IPL LASER IS PERFECT TO TREAT WRINKLES AND SKIN SPOTS
SUN DAMAGE
PIGMENTATION & FRECKLES
UNEVEN SKIN TONE
ATTENTION TO DETAILS
We understand that every client is different therefore we provide everyone with an individual assessment plan to choose a treatment that will work for you.
RELAXING ATMOSPHERE
You can relax at Perfect57 MedSpa. Spacious rooms, gorgeous NYC views and courteous staff are always at your convenience and will assist at your first request.
AFTERCARE SUPERVISION
Our manager will follow-up in a few days to make sure that you are satisfied with the results. If there is something wrong, let her know and we will try to accommodate your request.
The IPL Laser is one of the safest photo-facial methods in NYC. Most of the patients are going to experience mild side effects such as redness and swelling. Side effects after an IPL photo-facial are common within the next 48 hours, however, subside shortly after the procedure. Pregnant women will have to opt out for an alternative since it is not safe for pregnancy.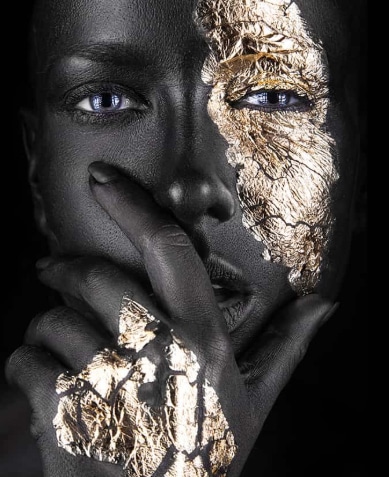 WHEN WILL I NOTICE RESULTS OF AN IPL LASER TREATMENT?
Individual results may vary as some clients may only need one IPL laser treatment while others will have to go through a series photo-facials. Clients will be able to see improvements after the first treatment, but for the best results, a series of 3-5 treatments is necessary.