COOLSCULPTING IN NYC BEFORE AND AFTER PHOTOS
PERFECT57 IS A MEDICAL SPA IN NEW YORK CITY 10022 OFFERING THE MOST POPULAR CELLULITE REMOVAL PROCEDURE COOLSCULPTING.
FREEZE YOUR FAT AWAY AT NEW YORK'S BEST MED SPA LOCATED ON THE BORDER OF DYNAMIC MIDTOWN & EAST SIDE NEAR THE GRAND CENTRAL.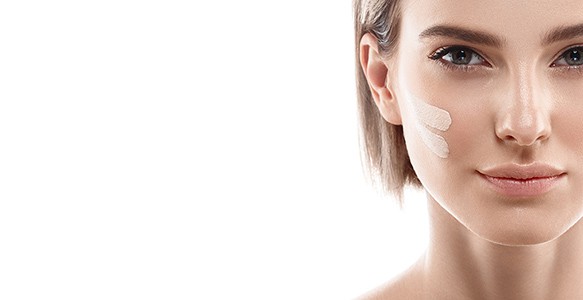 Losing weight through exercise and diet is a great way to improve your appearance. But it can be a time consuming approach to weight loss at times, especially if it is difficult for you to lose weight in this way. One of the most popular approaches to natural looking weight loss is CoolSculpting. CoolSculpting is a great choice for many body types, and provides effective results. CoolSculpting is a safe and proven non-invasive technique to improve your appearance quickly and effectively. Check out the CoolSculpting before and after photos below.
Visit Perfect57 MedSpa conveniently located on the border of Midtown Manhattan and Upper East Side near The Plaza Hotel.
At Perfect57 Med Spa, we offer top notch non-invasive procedures for patients of all body types. We are a state of the art med spa centrally located in the heart of New York City, and offer a wide variety of fat reduction technologies. Our aesthetic professionals know that everyone loses weight differently, and some areas of the body can be resistant to diet and exercise. That is why we offer the most innovative and long lasting techniques on the market for effective fat reduction. We take the time to explain different options for procedures, and offer personalized treatments.
CoolSculpting is the most popular fat-freezing technology on the market, and can be used on many different parts of the body. From your thighs to your stomach and double chin, there are many problem areas that can be hard to tone and perfect. CoolSculpting takes care of those areas by freezing large fat deposits with a cold therapy, and patients see a significant change following the procedure. Not only can this method be life changing for patients who are struggling to lose weight, it is also non-invasive and there is no downtime.
If you are looking for fast results and want to reduce your weight in a healthy way, then CoolSculpting is a perfect option. We know that there are many fat reduction procedures out there, so we take the time to talk to you about the different options and why Perfect57 is the best choice for CoolSculpting in New York City.
Perfect57 Med Spa is a great option for any one in the NYC area, and we offer a wide variety of non-invasive procedures in a friendly setting. The greatest benefit of coming into Perfect57 for CoolSculpting is our experienced team of estheticians and med spa professionals. Our team has years of experience in providing the most innovative fat reduction procedures on the market, and we can promise a confidential and friendly environment.
If you are curious about the CoolSculpting treatment and are wondering if it is right for you, then Perfect57 Med Spa professionals are ready to provide you with a knowledgeable and free consultation. We are a centrally located med spa in New York City that delivers long lasting and effective results to patients of all body types, and we are happy to answer any questions that you may have about CoolSculpting, as well as our other fat loss procedures.
COOLSCULPTING IN NYC BEFORE AND AFTER PHOTOS