LASER HAIR REMOVAL IN NYC
PERFECTMEDSPA WILL CLEAR YOUR BODY OF UNWANTED HAIR WITH THE BEST LASER HAIR REMOVAL TECHNIQUES.
WE ARE PERFECTLY LOCATED AT 109 E 36th ST, NY 10016 ON THE BORDER OF DYNAMIC MIDTOWN UPPER EAST SIDE OF MANHATTAN NEAR GRAND CENTRAL.

Laser Hair Removal is a popular treatment used to remove unwanted hair from your face and body. During the Fotona laser treatment, the laser energy pulses deliver more light to reach a deeper area than traditional laser treatments resulting in a greater reduction of unwanted hair. Fotona laser hair removal treatments are effective on all skin types without damaging the surrounding skin. Along with the Fotona laser, we use Fotona's patented cooling machine, therefore, our clients can experience a quick, almost painless laser hair removal.
PAIN FREE
Fotona laser allows our clinicians to conduct a pain free treatment.
LITTLE TO NO DOWNTIME
You can resume your activities immediately after the treatment.
QUICK & CONVENIENT
Laser hair removal is fast and can be performed during lunch time.
HOW DOES LASER HAIR REMOVAL WORK?
Prior to a laser hair removal treatment, patients are instructed to shave their treatment area within a day of their laser hair removal procedure. When you come in, our Perfect57 MedSpa clinician will adjust the laser machine to match the color and thickness of your hair. Laser hair removal requires multiple treatments spaced 4-6 weeks apart depending on the area being targeted. It is imperative that clients adhere to the suggested treatment schedule to ensure best results.  Your next laser hair removal should be about a month away, depending on your treatment plan.
WHY DO WE USE FOTONA FOR LASER HAIR REMOVAL?
Fotona laser hair removal is a pain-free treatment. We use Fotona's patented cooling design to make laser hair removal comfortable and relaxing.
Fotona provides great results with every skin type. Fotona's laser allows us to reach the necessary results on the most problematic skin and hair types.
WHAT AREAS CAN LASERS REMOVE HAIR?
FACE
ARMS & UNDERARMS
LEGS & BIKINI
ATTENTION TO DETAILS
We understand that every client is different therefore we provide everyone with an individual assessment plan to choose a treatment that will work for you.
RELAXING ATMOSPHERE
You can relax at Perfect57 MedSpa. Spacious rooms, gorgeous NYC views and courteous staff are always at your convenience and will assist at your first request.
AFTERCARE SUPERVISION
Our manager will follow-up in a few days to make sure that you are satisfied with the results. If there is something wrong, let her know and we will try to accommodate your request.
IS LASER HAIR REMOVAL RIGHT FOR ME?
Currently, Fotona's laser hair removal is one of the best methods to remove hair from your body and face, however, there are limitations to this treatment. Hair laser removal is used to treat areas in between eyebrows, but can't be used to remove hair from eyebrows. People who are looking to remove hair from areas covered with a tattoo should seek an alternative treatment.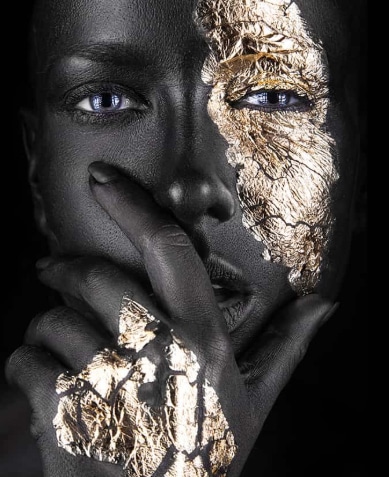 IS LASER HAIR REMOVAL SAFE?
At Perfect57 MedSpa, we use the latest technological developments that allow us to perform a safe, painless treatment. Nevertheless, we have to know if you have been on any antibiotics within 2 weeks prior to your appointment. Any "sun-sensitive" medication can cause irritation, burning or blisters in the treatment area. For your safety, please consult with your physician before treatment. Side effects may include swelling and skin reddening, however, they are rare and usually subside within a few hours after a treatment.
HOW FAST WILL I SEE RESULTS FROM A LASER HAIR REMOVAL TREATMENT?
Problematic areas will be free of hair right after the procedure. To enhance your results, avoid any physical activity during the next 24 hours after a laser hair removal treatment. Also, it is important to evade from tanning in the following two weeks after the treatment. After a few weeks, clients will see hair appear on the treated area again. Nevertheless, new hair will be eliminated naturally by your own body and as you move through your laser hair removal plan, you will notice a smaller amount of hair re-appearing. A consultation is necessary to estimate the number of sessions needed to achieve your perfect results.