RESTYLANE LYFT DERMAL FILLER IN NYC
PERFECTMEDSPA SPECIALIZES IN RESTYLANE LYFT DERMAL FILLER INJECTIONS IN NYC WITH LONG LASTING RESULTS. ENHANCE CHEEK VOLUME AND REJUVENATE YOUR MID-FACE.
WE ARE PERFECTLY LOCATED AT 109 E 36th ST, NY 10016 ON THE BORDER OF DYNAMIC MIDTOWN UPPER EAST SIDE OF MANHATTAN NEAR GRAND CENTRAL.
RESTORE CHEEK VOLUME & DEFINE YOUR FACIAL CONTOUR IN 30 MINUTES
As we get older we start to notice the development of wrinkles and fine lines, observe less volume and elasticity of the facial tissue. And this is where Restylane Lyft can help you to diminish the aging process. Restylane Lyft consists of hyaluronic acid: a compound naturally formed by human bodies. In 2015 the FDA approved this injectable to improve cheeks volume. This filler can get you very natural, long-lasting results in mid-face rejuvenation.
WHY IS RESTYLANE LYFT DIFFERENT FROM OTHER DERMAL FILLERS?
A major advantage is a G prime number of Restylane Lyft that is equal to 554 when most of its competitors run well below 300. G prime measures filler ability to lift human tissue. This means, smaller amounts of Restylane are necessary to reach long-lasting, perfect results when compared to other dermal fillers.
WHY DO WE LOVE RESTYLANE LYFT?
ENHANCED CHEEK VOLUME
Restylane Lyft purpose is natural-looking volume and definItion for your cheeks
YOUNGER FACIAL APPEARANCE
Diminish nasolabial folds and wrinkles on your face
NO ANESTHESIA
Restylane injection is not a surgery and does not require any anesthesia
RESTYLANE LYFT AT PERFECTMEDSPA
Before the treatment, we ask you to set up a consultation at our spa. The consultation is free and is necessary to determine a personalized treatment plan for you. A Restylane Lyft is injected into the deep tissues of our skin and it acts as a support to the facial structures that lost volume due to aging. Before the injection, a topical anesthetic will be applied to your skin during the procedure. Lidocaine, that is part of the Restylane Lyft, is used to alleviate you from any discomfort. The procedure usually takes less than 30 minutes and changes can be seen soon after the administration. There is usually little to no downtime and you can continue your activities shortly after the injection.
RESTYLANE LYFT IS A PERFECT TREATMENT TO
ENHANCE FACE VOLUME
LIFT FACIAL FOLDS
ATTENTION TO DETAILS
We understand that every client is different therefore provide everyone with an individual assessment plan to choose a treatment that will work for you.
RELAXING ATMOSPHERE
You can relax at Perfect57 Medspa. Spacious rooms, gorgeous NYC views and courteous staff are always at your convenience and will assist at your first request.
AFTERCARE SUPERVISION
Our manager will follow-up in a few days to make sure that you are satisfied with the results. If there is something wrong, let her know and we will try to accommodate your request.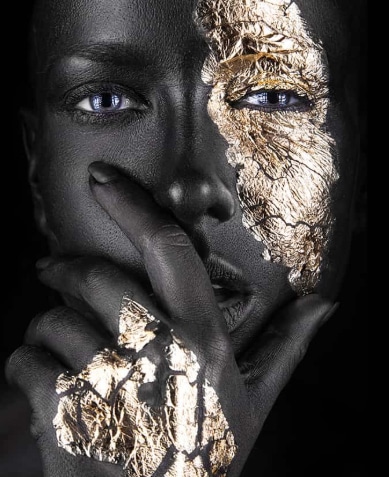 RESTYLANE LYFT SIDE EFFECTS
Restylane Lyft recovery will not interfere with your daily life as there is no downtime after an injection. Recovery is mild and may include swelling, redness and bruising. Most side effects subside within the next 5 days after the treatment. You will be able to resume your daily activity shortly after the injection
HOW SAFE IS RESTYLANE LYFT?
Restylane Lyft is FDA approved dermal filler that has been tested a numerous of times and is well known for its capabilities. It can't transmit disease because it is free from animal protein. Restylane Lyft is not for clients with severe allergies to lidocaine. You can sign up for a free consultation at Perfect57 MedSpa to further determine if Restylane Lyft is an appropriate option for you.