Advanced Microneedling in NYC With Dermapen
For a Skin Help With Stretch Marks, Acne Scars & Wrinkles
Dermapen Microneedling in Manhattan, NYC
Microneedling is a great treatment that can visibly improve a number skin imperfections such as acne scars and trauma scars, stretch marks, pigmentation and appearance of fine lines and wrinkles.
There are many different microneedling devices available on the market but Perfect57 MedSpa offers the original microneedling system, earned a lot of great reviews from clients and since then keeps on developing and upgrading. We are happy to offer you the last generation of this device –Dermapen 3. The Dermapen 3 is a revolutionary microneedling device which aims to tighten, lift and rejuvenate skin. It can accommodate different treatment areas adjusting specifically to clients needs. No other microneedling device can match those results, therefore we proudly declare Dermapen 3 as NYC's best option for microneedling.
Skin tightening and lifting: Dermapen 3 stimulates collagen production inducing a fresh new look of your skin
Reduce acne scars: microneedling is a proven method for acne scar removal
Little to no downtime: after the procedure, you can safely resume your daily activity
Good for any skin color: micro needling demonstrates great results on any skin color
How Does Microneedling Work?
Our Clinicians use Dermapen 3 needle tip because it provides a more controlled and safe treatment. Dermapen 3 automated microneedling function means less cell damage through vertical skin penetration of needles. It takes all the advantages of its older devices, leaving behind any shortcomings, and incorporates it all into an automated device that is able to produce over 1,300 micro holes per second, making Dermapen 3 more effective than dermal rollers and other automated needling devices.
Dermapen Microneedling for $299 ( reg. $599). Available until October 29th, 2017
Benefits of Microneedling
SAFE AND SECURE
At Perfect57 MedSpa Microneedling involves a technology that has proved itself with years of results
INDIVIDUAL ADJUSTMENTS
Dermapen 3 needle tip can be adjusted to treat specific issues
MINIMAL SIDE EFFECTS
Automatic needling motion means less epidural damage and shorter recovery time
ATTENTION TO DETAILS
We understand that every client is different therefore provide everyone with an individual assessment plan to choose a treatment that will work for you.
RELAXING ATMOSPHERE
You can relax at Perfect57 Medspa. Spacious rooms, gorgeous NYC views and courteous staff are always at your convenience and will assist at your first request.
AFTERCARE SUPERVISION
Our manager will follow-up in a few days to make sure that you are satisfied with the results. If there is something wrong, let her know and we will try to acomodate your request
Is Microneedling Right for Me?
Microneedling is best for those who are looking to treat acne scars, trauma scars, stretch marks and skin pigmentation. Areas that can be treated with microneedling are face, neck ,decollate and arms.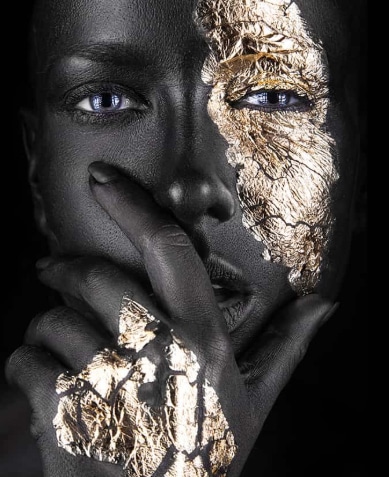 How Safe Is Microneedling?
Microneedling is one of the safest procedures in the industry. Dermapen 3 works gently on your skin making an entire process safe and secure. Nose and forehead areas are usually more sensitive to microneedling and our clinician can apply numbing cream for your comfort.
What Is a Recovery Time After Microneedling?
After the treatment, your skin will look sunburned and you can expect increased sensitivity of the treated areas. Nevertheless, you will be able to safely resume your daily activities. Most side effects pass within 5-7 days after a treatment. Side effects of acne scar removal will last longer and may take up to 10 days to vanish. Do not wear makeup for 24 hours after the treatment and avoid direct sun exposure over a period of 7 days.